Micellar Cleansing Mechanism
Micelle (particles) are formed through a lotion-derived cleansing ingredients*1 that wrap & lift makeup stains while removing residue gently.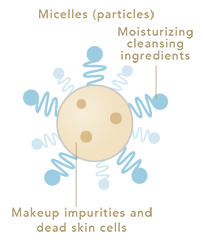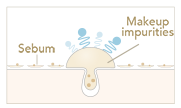 Quickly catches impurities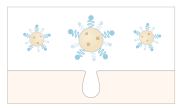 Forms a micelle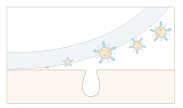 Quickly removes impurities
In addition, small particles are also firmly removed!

Rich Moist Soft
Cleansing Sheet!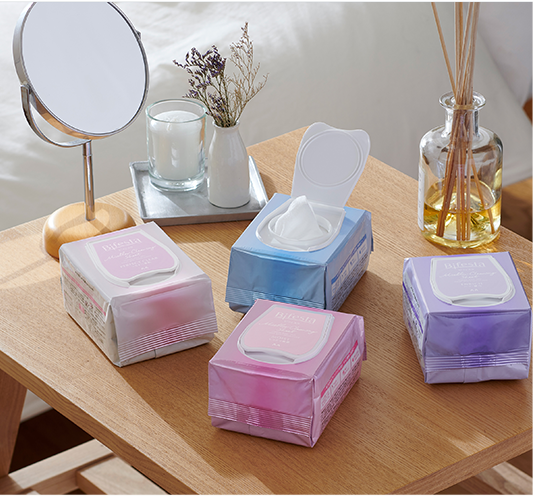 A cleansing sheet made from Mandom's unique
two-layered fiber which is soft and gentle to the
skin. Infused with plenty of facial lotion enhances
moisture retention on skin. The amount of facial
lotion has been increased as compared to
previous Bifesta Cleansing Sheet*



*Excluding the variant of Perfect Clear
Higher Moisture
Content
Air-tight plastic cap keeps sheet moist!
Air-tight plastic cap is specially designed
to retain moisture of cotton sheet for a
longer period.
One Sheet For
All Your Needs!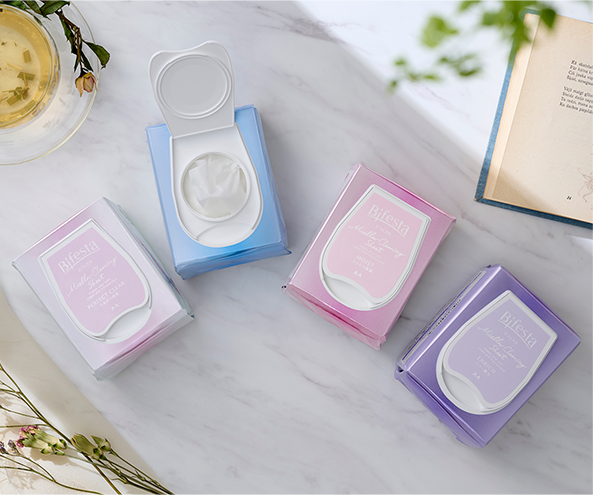 A single sheet of Bifesta Micellar Cleansing Sheet for everything from makeup removal to facial lotion. No double cleansing required. Large and soft cotton sheet which contains plenty of moisturizing cleansing ingredients able to preserve skin moisture while removing makeup stains and dead skin cells.
Remove effectively with 1 sheet!
| | |
| --- | --- |
| Large and soft cotton sheet (150mm x 200mm) remove makeup and impurities gently and effectively with a low friction formula. One sheet is large enough for full face coverage. | |
Removes makeup and
also dead skin cells
for clearer skin!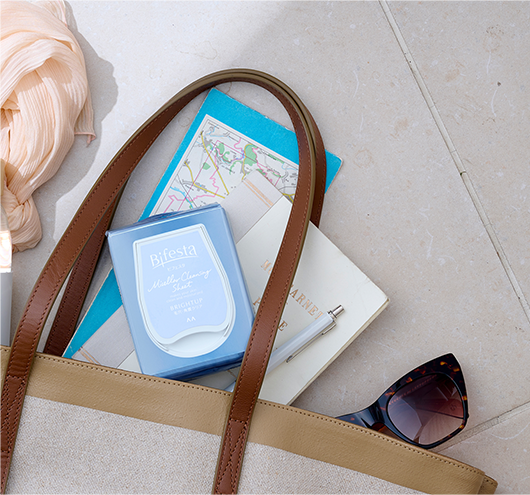 The Micellar Cleansing Sheet not only removes makeup stains, but also removes dead skin cells, impurities and dirt clogged in pores that causes dullness, turning the skin translucent after each wipe.
Also used as morning wipes
| | |
| --- | --- |
| | The Micellar Cleansing Sheet can also be used as morning wipes to wake your skin. It helps to wipes off dead skin cells, excess sebum and dirt to make your skin feel refresh and smooth from the morning. |
Substitute as facial cleanser or skin care!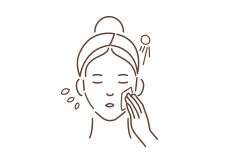 When you are feeling lazy doing your full
skincare routine on busy days.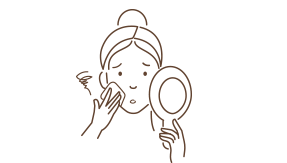 When you are concern about your
overproduction of sebum on your bare
face.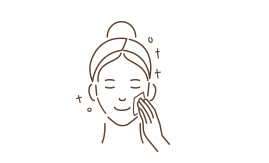 Can be used as facial lotion to tone and
moisturize your skin!
Micellar Cleansing Sheet 

Skin Type


Suitable for oily skin with large pores & excess sebum

Key Benefits

Wipes off all makeup with 1 sheet!
Tighten pores and controlling excess sebum while retaining moisture on the skin


Ingredients

Green Tea Extract (Reduce Pore Size)
Adsorptive Hyaluronic Acid (Moisturizer)


HOW TO USE
Take out one sheet at a time.
Start with makeup in the eye area and on lip. To remove eye makeup, place a folded sheet on the eye area for awhile, and wipe off.
Refold the sheet to use a clean section, and repeat until the cotton is free of dirt and makeup residue.
Makeup removal is completed when the cotton pad is free from residue. Moisturizing ingredients remain on skin and no rinsing needed. You can move to your next skin care regime.


*Advisable to cleanse face with extra sheet for heavy makeup.

*Regulate the number of sheets to use, depending on thickness of makeup.